I've never had anyone ask about any of my tools or anything. I'd love to show off anything as far as my working process goes.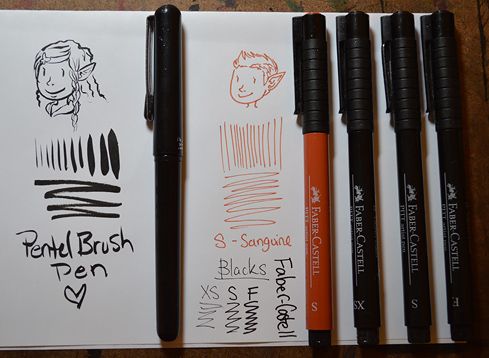 This is what I do for the most basic inking. Faber-Castell india ink pitt pens are my favorite pitt pens. I've been using the small sanguine a lot and I'm hoping to get a hold of more colors later.

Also I love the Pentel Brush Pen and I've noticed it has been booming in popularity lately too.  It's an inexpensive pen that uses cartridges and the brush is actual nylon bristles. This pen was suggested to me by Amy Reeder herself!

Faber-Castell Pitt Pens on DickBlick
Pentel Brush Pen on Jetpens




Sometimes I use my pencil for lining, and there's a lot of cases where I'll pencil first and ink when I'm done painting if I think it needs it. Toni suggested the .3 Staedtler mechanical pencil a while back and I've been in love with it ever since. It's very light and because the lead is so thin it keeps me from pressing too hard. However if you're not careful it can indent the paper. I once lost the first one I had, and I was so frustrated without that I got two more just in case if it happened again. I found the first one again and I now I have three (and I'm perfectly ok with that)!

.3 Steadtler Mechanical Pencil on Jetpens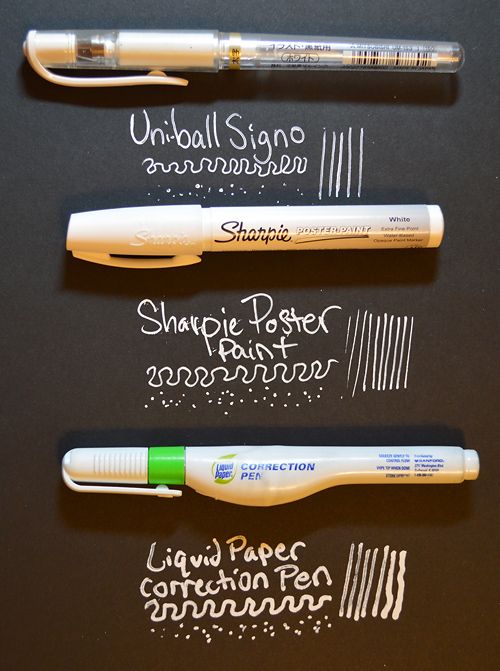 These guys aren't for inking, but I feel they're worth mentioning anyway since they're important pens for my watercoloring. My Uni-ball Signo and Sharpie Poster-Paint pens (there are three sizes of the sharpie pens too) are absolutely necessary. The Uni-ball Signos I got because my friend Rammy bought them for me because she loved them so much. I use the Liquid Paper Correction Pen sometimes. It's not something I specifically bought, but just had around. 

Uni-ball Signo on JetPens
Sharpie Poster Paint Extra Fine Point on Jet Pens & Fine Point

This is all that I use at the moment, but I'm hoping to get into playing with quill pens and brush + ink this year.